COPYPRO WELCOMES HANNA DRURY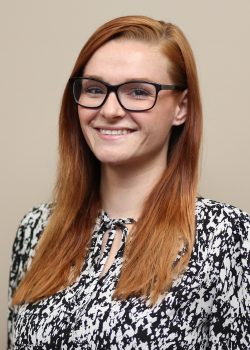 CopyPro, Inc. is pleased to announce the addition of Hanna Drury as Maintenance and Logistics Assistant in the company's Greenville Corporate Office.
In her current role, Hanna offers support to members of both the Maintenance & Contracts and Logistics Departments. She assists with meter readings, contracts, deliveries, returns and machine maintenance. Prior to joining CopyPro, Hanna was the Move Team Operations and Project Manager with Storr Office Environments.
"We're very excited to welcome Hanna to CopyPro," stated Ron McClintock, Director of Aftermarket Services. "Her previous experience has been an asset to our team, and we look forward to seeing her growth and future successes with the company."
Originally from Decatur, Texas, Hanna currently resides in Greenville. When she's not working, she enjoys watching sports, crafting and spending time with her two dogs.
CopyPro, Inc. has been providing technology and expertise needed to help businesses run smoothly and efficiently since 1971. From copiers and printers to document management and business workflow, the highly trained and experienced staff at CopyPro are committed to providing service excellence to every customer. With locations in Greenville and Wilmington, CopyPro serves all of eastern North Carolina.