COPYPRO WELCOMES RONNIE GODLEY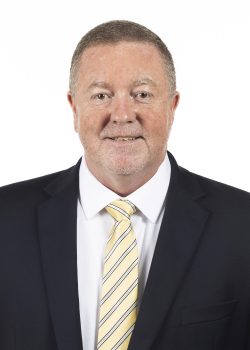 CopyPro, Inc. is plea to announce the addition of Ronnie Godley as an Account Manager.
Prior to joining the CopyPro team, Ronnie worked for Lowes as a Millwork and Flooring Specialist. With over 25 years of sales and customer service experience, as an Account Manager, Ronnie will be responsible for managing and servicing client accounts in Pitt County.
"We're very excited to welcome Ronnie to our team," stated Debra Dennis, Vice President, Support Services. "His previous customer service and sales experience make him an asset to our sales force."
Born and raised in Washington NC, Ronnie graduated from Beaufort Community College with an Associates in Pre-Business Administration. When he is not working, he enjoys spending time with his wife of 28-years, Rondi, and their two children, as well as hunting and fishing.
CopyPro, Inc. has been providing technology and expertise needed to help businesses run smoothly and efficiently since 1971. From copiers and printers to document management and business work flow, the highly trained and experienced staff at CopyPro are committed to providing service excellence to every customer. With locations in Greenville and Wilmington, CopyPro serves all of eastern North Carolina.