BRITTANY JONES CELEBRATES 5-YEAR ANNIVERSARY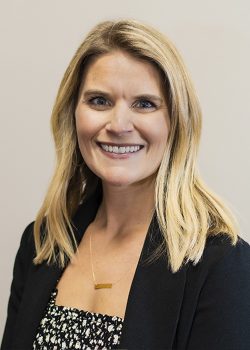 Brittany Jones recently celebrated her 5-year anniversary with CopyPro, Inc. She is currently an Executive Sales Administrator working out of the Greenville, North Carolina corporate office.
Brittany joined CopyPro in July 2017 and has been supporting the sales department for her entire 5-year tenure. In her current position as an Executive Sales Administrator, she assists the company's sales managers and sales team.
"We're happy to congratulate Brittany on her 5th anniversary at CopyPro," stated Debra Dennis, Vice President, Support Services. "Her commitment and dedication to the company and our sales force is a tremendous asset. We are lucky to have her."
Brittany is from Greenville, NC and holds a degree in Business Administration with a concentration in Management. She is married to her husband, Cameron, and has two sons. When she's not in the office, Brittany enjoys spending time at the beach, adventuring with her family, and decorating and painting.
CopyPro, Inc. has been providing the technology and expertise needed to help businesses run smoothly and efficiently since 1971. From copiers and printers to document management and business workflow, the highly trained and experienced staff at CopyPro is committed to providing service excellence to every customer. With locations in Greenville and Wilmington, CopyPro provides service to all of eastern North Carolina.