MIKE SANDERFORD CELEBRATES 25-YEAR ANNIVERSARY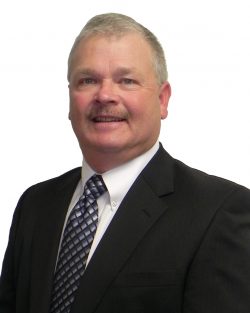 Mike Sanderford has recently celebrated his 25-year anniversary with CopyPro, Inc. He is currently an Account Manager working out of the Greenville, North Carolina corporate office.
Mike joined CopyPro in 1997 and has been involved in sales for his entire 25-year tenure. In his current position as a major account representative, he handles state and government contracts. Mike prides himself on his positive, customer-centered approach and works hard to guarantee he provides his customers with an amazing experience.
"We'd like to congratulate Mike on his 25th anniversary at CopyPro," stated Jason Jones, COO. "His sales experience and commitment to the company make him an asset to our team. His dedication to customer satisfaction is just one of the many reasons he has been so successful during his time here. We are fortunate to have him."
Mike is from Garner, NC and holds degrees from Mount Olive College and East Carolina University. He is married to his wife, Tracy, has three sons, and a beautiful granddaughter. During his free time, Mike enjoys hunting, fishing and spending quality time with his family.
CopyPro, Inc. has been providing the technology and expertise needed to help businesses run smoothly and efficiently since 1971. From copiers and printers to document management and business workflow, the highly trained and experienced staff at CopyPro is committed to providing service excellence to every customer. With locations in Greenville and Wilmington, CopyPro provides service to all of eastern North Carolina.