JASON JONES CELEBRATES 20-YEAR ANNIVERSARY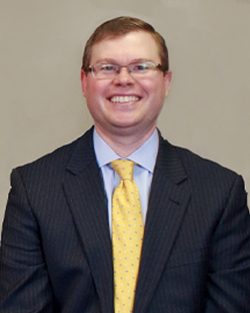 Jason Jones has recently celebrated his 20-year anniversary with CopyPro, Inc. He serves as the Company's Chief Operating Officer.
Jason's first job with CopyPro was as a delivery driver during the summer of 1998. He later joined CopyPro full-time in 2002. Jason has worked in all areas of the business, his many positions include parts assistant, service administrative assistant, IT coordinator, software and hardware sales, and Chief of Operations. In his current role as Chief Operating Officer, he provides the leadership necessary to achieve the company's overall goals.
"We congratulate Jason on celebrating 20 years at CopyPro," stated Ed Murphrey, CopyPro co-founder and owner. "He understands every aspect of this business and under his leadership, CopyPro experienced record-breaking success and growth."
A graduate of East Carolina University, Jason holds a Bachelor of Business Administration with a concentration in Management. He is actively involved in the community having previously served as a board member on the Greenville-Pitt County Chamber of Commerce and Pitt County Committee of 100 and is currently a member of Evening Rotary.
"Jason's commitment to CopyPro, and our community is truly admirable," noted Debra Dennis, Vice President Support Services. "We are lucky to have him as our team leader."
Born and raised in Greenville, Jason is married and has three children. When he's not working, Jason can be found enjoying a round of golf, gardening, hunting, pond fishing or spending time with his family.
CopyPro, Inc. has been providing the technology and expertise needed to help businesses run smoothly and efficiently since 1971. From copiers and printers to document management and business workflow, the highly trained and experienced staff at CopyPro is committed to providing service excellence to every customer. With locations in Greenville and Wilmington, CopyPro provides service to all of eastern North Carolina.