COPYPRO WELCOMES ROBB BURLEY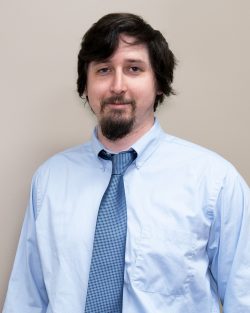 CopyPro, Inc. is pleased to announce the addition of Robb Burley as a Technician working out of their corporate office in Greenville.
Robb will be a Blended Tech at East Carolina University. In this position he will be responsible for supporting online and offline technologies at the University.
"We are delighted to welcome Robb to the CopyPro family," stated Richie Creech, Director of Service. "He will be a great addition to our Service Department team."
Robb holds a Bachelor of Science degree from East Carolina University. He is originally from Clinton and currently resides in Greenville. When he's not working, he enjoys playing golf, watching movies and learning new technologies to enhance his skill set.
CopyPro, Inc. has been providing the technology and expertise needed to help businesses run smoothly and efficiently since 1971. From copiers and printers to document management and business workflow, the highly trained and experienced staff at CopyPro is committed to providing service excellence to every customer. With locations in Greenville and Wilmington, CopyPro provides service to all of eastern North Carolina.