COPYPRO WELCOMES KAYLA BYNUM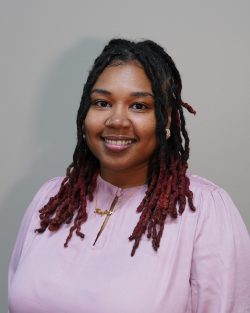 CopyPro, Inc. is pleased to announce the addition of Kayla Bynum as a Maintenance Contract Assistant in their Greenville Corporate office.
In her position Kayla will assist with processing contracts for maintenance and leasing, as well as maintain customer files. She is responsible for supporting both the Contracts and Leasing departments. Prior to joining CopyPro, she was employed with Cornerstone Christian Childcare Development Center.
"We are delighted to add Kayla to the CopyPro team. She will be an asset to our Contracts and Leasing departments, and we wish her great success," stated Debra Dennis, Vice President, Support Services.
A native of Greene County, Kayla lives in Greenville. A movie enthusiast, when she's not working, she can be found watching one of her favorites!
CopyPro, Inc. has been providing the technology and expertise needed to help businesses run smoothly and efficiently since 1971. From copiers and printers to document management and business workflow, the highly trained and experienced staff at CopyPro is committed to providing service excellence to every customer. With locations in Greenville and Wilmington, CopyPro provides service to all of eastern North Carolina.