COPYPRO WELCOMES MORGAN BEARDSLEE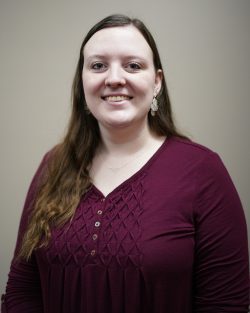 CopyPro, Inc. is pleased to announce the addition of Morgan Beardslee as a Customer Service Supply Specialist in the company's Greenville Corporate office.
In her position Morgan supports the Service Department by monitoring the supply system and fulfilling customer toner and supply needs. Prior to joining CopyPro, she was employed with Amphenol Aerospace.
"We are delighted to add Morgan to the CopyPro team. She will be an asset to the Service Department," stated Debra Dennis, Vice President, Support Services.
Originally from upstate New York, Morgan holds a Bachelor of Fine Arts in Photography from SUNY. She currently resides in Winterville and has enjoyed her move to North Carolina. When she isn't working, Morgan enjoys taking photographs, playing video games and watching Netflix.
CopyPro, Inc. has been providing the technology and expertise needed to help businesses run smoothly and efficiently since 1971. From copiers and printers to document management and business workflow, the highly trained and experienced staff at CopyPro is committed to providing service excellence to every customer. With locations in Greenville and Wilmington, CopyPro provides service to all of eastern North Carolina.