ANNALEE NEUHOFF CELEBRATES 5-YEAR ANNIVERSARY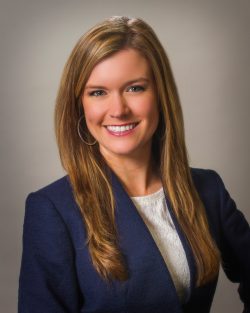 Annalee Neuhoff recently celebrated her 5-year anniversary with CopyPro. She is an Account Manager covering the Pitt County territory from the company's Greenville corporate office.
Annalee has been an Account Manager her entire tenure with CopyPro. She has been taking care of customers and developing new relationships in the community since 2016, and she looks forward to continuing to build the CopyPro brand in her home town.
"We congratulate Annalee on her years of service," states Jason Jones, COO. "Her commitment to the company and her knowledge of our products and services make her a tremendous asset to CopyPro. We look forward to Annalee's future accomplishments."
Annalee currently attends East Carolina University and plans to graduate with a bachelor's degree in Communication and a minor in Psychology later this year. She is from Greenville and, outside of work and school, enjoys spending time with her husband, son and dog, Tipsy.
CopyPro, Inc. has been providing the technology and expertise needed to help businesses run smoothly and efficiently since 1971. From copiers and printers to document management and business workflow, the highly trained and experienced staff at CopyPro is committed to providing service excellence to every customer. With locations in Greenville and Wilmington, CopyPro provides service to all of eastern North Carolina.