MCSWAIN CELEBRATES 35 YEARS WITH COPYPRO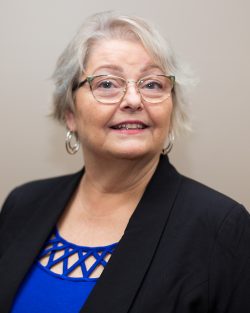 Julie McSwain, Maintenance Contract Analyst, celebrates her 35-year milestone anniversary of dedicated service to CopyPro.
An East Carolina University graduate, Julie works out of the company's corporate office in Greenville. She began as a dispatcher when she joined the CopyPro team in 1986 and has also worked with service contracts and contracts billing. In her current position as Maintenance Contract Analyst, Julie supports service and aftermarket management. She prepares financial and analytical reports for the Service Department.
"Julie's extensive knowledge of CopyPro's business operations and longevity with the company, makes her a tremendous asset. She is committed to both the company and the customers we serve – we are fortunate to have her as part of the CopyPro family," stated Jason Jones, COO.
Out of the office, Julie enjoys spending time gardening, being out in nature and spending time with family.
CopyPro, Inc. has been providing the technology and expertise needed to help businesses run smoothly and efficiently since 1971. From copiers and printers to document management and business workflow, the highly trained and experienced staff at CopyPro is committed to providing service excellence to every customer. With locations in Greenville and Wilmington, CopyPro provides service to all of eastern North Carolina.