LIPFORD CELEBRATES 20 YEARS WITH COPYPRO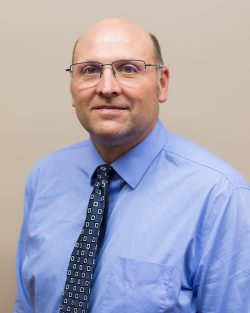 Pete Lipford, Area Service Manager, recently celebrated his 20-year anniversary with CopyPro. He works out of the company's corporate office in Greenville.
Lipford, who started with CopyPro in 2001, began his career as a Shop Technician setting up and repairing equipment. In his current position as Area Service Manager, Pete manages the company's service technicians who are responsible for the maintenance and service of our customer's equipment.
"Pete's commitment to the company and his knowledge of our business and products makes him a tremendous asset to CopyPro. We are honored to congratulate him on 20 years of service and look forward to many more," stated Richie Creech, Director, Service.
When Pete isn't working, he enjoys fishing and woodworking, as well as spending time with his wife, children and grandchildren.
CopyPro, Inc. has been providing the technology and expertise needed to help businesses run smoothly and efficiently since 1971. From copiers and printers to document management and business workflow, the highly trained and experienced staff at CopyPro is committed to providing service excellence to every customer. With locations in Greenville and Wilmington, CopyPro provides service to all of eastern North Carolina.