COPYPRO WELCOMES DANIEL CLARK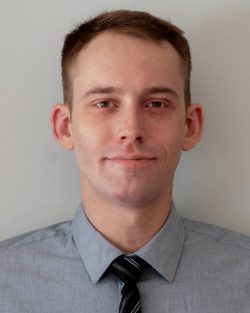 CopyPro, Inc. is pleased to announce the addition of Daniel Clark as Shop Technician at the Greenville Corporate office.
In this position, Daniel will be preparing copiers and printers for delivery and installation for customers. Prior to joining CopyPro, Daniel worked for Atlantic Wireless.
"We are delighted to welcome Daniel to the CopyPro family. He will be an asset to our team," stated Debra Dennis, Vice President, Support Services.
A native of Greenville, Daniel lives in Winterville. He enjoys fishing, photography and music production, he also plays the guitar and sings.
CopyPro, Inc. has been providing the technology and expertise needed to help businesses run smoothly and efficiently since 1971. From copiers and printers to document management and business workflow, the highly trained and experienced staff at CopyPro is committed to providing service excellence to every customer. With locations in Greenville and Wilmington, CopyPro provides service to all of eastern North Carolina.