MUMY CELEBRATES 30 YEARS WITH COPYPRO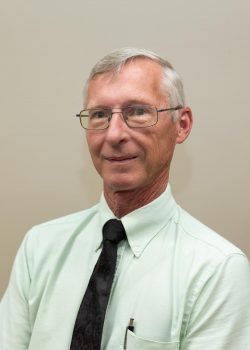 Graham Mumy, Service Technician, recently celebrated a 30-year milestone anniversary of dedicated service to CopyPro.
A Navy veteran, Graham spent four-years as an aircraft electrician aboard the USS Nimitz based on Norfolk, VA and Bremerton, WA. He also studied at Louisiana Tech University in Ruston, LA and Bolston Private Electronic Institute in Winston Salem, NC. He began his career with CopyPro in 1990.
As a Field Service Technician, Graham is responsible for maintenance of our customer's copier equipment, including planning copier service work; maintaining customer rapport; determining causes of copier failure and correcting copier malfunctions; keeping up to date with job knowledge; and continuing to accomplish the company's goals.
"Graham's extensive knowledge of CopyPro's product line and operations, coupled with his longevity with the company, makes him a tremendous asset. He is committed to both the company and the customers we serve, a very rare combination," stated Jason Jones, COO. "We are fortunate to have had Graham as part of the CopyPro family for the past 30 years."
Graham and his wife Patricia live in the Hobgood area. When he's not working, he enjoys bee keeping, landscaping and gardening.