COPYPRO'S JONES BECOMES DOCUMENT APPLICATION CONSULTANT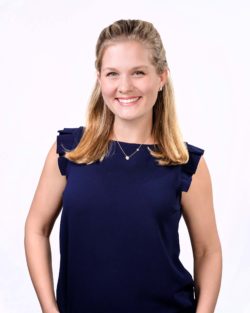 GREENVILLE, NC (February 27, 2020) — CopyPro, Inc. is pleased to announce that Allison Jones will become the company's first Document Application Consultant.
Allison joined CopyPro in 2015 as part of the administrative team where she was responsible for special projects, HR administration, and customer database management. Allison began representing CopyPro in Lenoir and Greene counties as an Account Manager in 2017. During this time, she was a President's Club winner and was very successful in hardware sales and finding solutions opportunities for her customers.
In her new role as Document Application Consultant, Allison will work with clients to transform their workplace productivity by moving towards a digital environment.
"We deeply value all of our team members and we are so pleased to watch them grow. Over the last year Allison had great success in creating Document Workflow Solutions for our customers. It's this success which has made her a natural fit for this new position and we're excited to see where she can take it," states Jason Jones, CopyPro COO.
Allison was born and raised in Greenville, NC and is a graduate of J.H. Rose High School as well as The University of North Carolina at Wilmington, where she received her bachelor's degree in marketing.
CopyPro, Inc. has been providing the technology and expertise needed to help businesses run smoothly and efficiently since 1971. From copiers and printers to document management and business workflow, the highly trained and experienced staff at CopyPro is committed to providing service excellence to every customer. With locations in Greenville and Wilmington, CopyPro provides service to all of eastern North Carolina.