COPYPRO WELCOMES DAVID SARANICH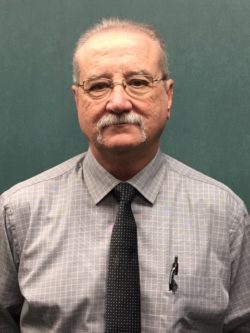 WILMINGTON, NC (January 6, 2020) — CopyPro, Inc. is pleased to announce the addition of David Saranich as IT/Solutions Specialist in the Wilmington office.
David holds A+/Net+ certifications and, prior to joining the CopyPro team, he worked for Vision Office Systems in Charlotte.
"We are delighted to welcome David to the CopyPro family. His past experience will be an asset to our IT and Service departments, as well as the sales team," stated DJ Fleming, IT Director.
David will be assisting the Wilmington sales team with implementation of products such as DocuWare, PaperCut, Sentry-File, and Auto-Store. He will also provide support on connectivity for installations.
Originally from Connecticut, David currently lives in Wilmington. He is married and has two adult children and a granddaughter. In his free time, he enjoys woodworking, fishing and photography.
CopyPro, Inc. has been providing the technology and expertise needed to help businesses run smoothly and efficiently since 1971. From copiers and printers to document management and business workflow, the highly trained and experienced staff at CopyPro is committed to providing service excellence to every customer. With locations in Greenville and Wilmington, CopyPro provides service to all of eastern North Carolina.