HUMPHREY CELEBRATES 20 YEARS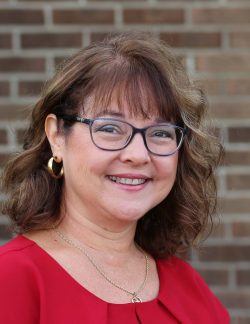 GREENVILLE, N.C. (July 29, 2019) — Pam Humphrey, Accounts Receivable Assistant, celebrates her 20-year anniversary with CopyPro.
Pam, who began her career with CopyPro in 1999 as a supply representative, works in the company's corporate office in Greenville. Before transitioning to the accounts receivable department, she also worked in customer support. In her current role, Pam processes customer payments, reconciles accounts, researches discrepancies, maintains accounts receivable customer files and records, and assists with end of month duties.
"Pam's knowledge of our operations and her longevity with the company makes her a tremendous asset to CopyPro," stated Jason Jones, COO. "She is committed to the company and the customers we serve, and we're fortunate she's part of our team."
Pam has an associate degree in Business Administration and HR Management. Originally from Carteret County, Jean currently resides in Greenville and has two children and one grandchild.
CopyPro, Inc. has been providing the technology and expertise needed to help businesses run smoothly and efficiently since 1971. From printer and copier networks, document and business workflow, and IT infrastructure, the highly trained and experienced staff at CopyPro is committed to providing service excellence to every customer. With locations in Greenville and Wilmington, CopyPro provides service to all of eastern North Carolina.