McDERMOTT CELEBRATES 30 YEARS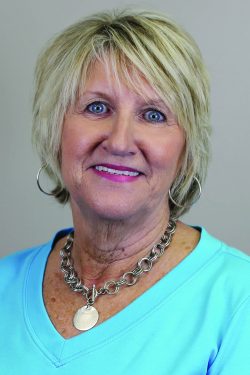 GREENVILLE, N.C. (June 5, 2019) — Jean McDermott, Executive Assistant, celebrates her 30-year anniversary with CopyPro.
Jean, who began her career with CopyPro in 1989 as Payroll Clerk and Accounts Payable, works in the company's corporate office in Greenville. In 2002, she became Director of Administration where she led all administrative departments including: Sales Administration, Executive Leasing, Accounts Receivable, Accounts Payable and Customer Support. In 2015 she transitioned into a part-time position as an Administrative Assistant.
"Jean is an integral part of the CopyPro team, sharing her commitment to quality, dedication, and strong work ethic with those around her," said Anita Sutton, Director of Administration.
In her current role, Jean continues to handle payroll processing and other administrative duties within the Administrative Department.
"Jean's extensive knowledge of CopyPro's operations and her longevity with the company makes her a tremendous asset. She is committed to both the company and the customers we serve, a very rare combination," stated Jason Jones, COO.
Originally from Tennessee, Jean currently resides in Ayden with her husband, Jim. Her daughter lives in Tennessee, and she has 7 grandchildren and 3 great grandchildren.
CopyPro, Inc. has been providing the technology and expertise needed to help businesses run smoothly and efficiently since 1971. From printer and copier networks, document and business workflow, and IT infrastructure, the highly trained and experienced staff at CopyPro is committed to providing service excellence to every customer. With locations in Greenville and Wilmington, CopyPro provides service to all of eastern North Carolina.