WHITEHURST CELEBRATES 20 YEARS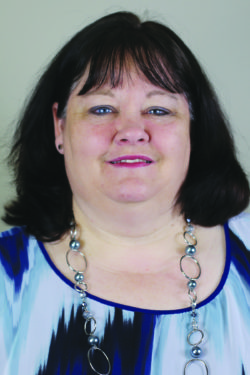 GREENVILLE, N.C. (June 26, 2018) — Glenda Whitehurst, Maintenance Administrator, celebrates 20 year anniversary with CopyPro.
Glenda, who began her career with CopyPro in 1998 in customer support dispatch, works in the company's corporate office in Greenville. She holds a degree in Business Administration from Pitt Community College.
"Glenda is an integral part of the success at CopyPro, sharing her commitment to quality, dedication, and strong work ethic with those around her. She is a loyal employee, and valuable asset to the company," states Jason Jones, COO.
Glenda lives in Greenville with her husband Ralph. She has two sons, Black and Shane.
CopyPro, Inc. has been providing the technology and expertise needed to help businesses run smoothly and efficiently since 1971. From printer and copier networks, document and business workflow, and IT infrastructure, the highly trained and experienced staff at CopyPro is committed to providing service excellence to every customer. With locations in Greenville and Wilmington, CopyPro provides service to all of eastern North Carolina.