STATON RICHARDSON – OCTOBER EMPLOYEE SPOTLIGHT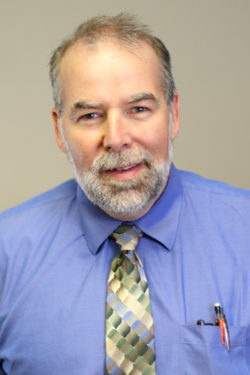 This month we would like to shine our employee spotlight on Staton Richardson. Staton started with CopyPro in 1992 as a technician in the Service Department. His Networking and Computer skills were soon discovered and needed in the IT Department as the Office Technology Industry began to enter into a more connected environment. Staton made the switch to the IT Department and then later into the Solutions Department where he has Certifications in several software packages including his Docuware Systems Consultant Certification. Staton is also a CompTia Certified Document Imaging Architect which helps him to understand customer's needs when it comes to Enterprise Document Management. He is also A+ Certified and a Microsoft Certified Professional.
Staton currently holds the position of Solutions Specialist but is also the Senior IT Technician for Level 3 support. The Copypro Solutions Group installs software based solutions for CopyPro Customers throughout eastern NC.
In his spare time Staton enjoys inline skating and creating games which he sells on the Apple Store.
Staton lives in Greenville with his wife Katie and their dog Ruby.