COPYPRO WELCOMES KELVIN ESPINAL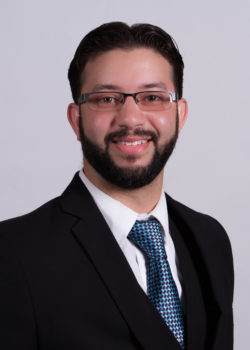 WILMINGTON, NC (July 19, 2017) — CopyPro, Inc. is pleased to announce the addition of Kelvin Espinal, Account Manager, to the Wilmington sales team.
Kelvin has ten years of sales and technical experience in the copier industry. His territory will be Wayne and Johnston counties.
Originally from Massachusetts, Kelvin served five years in the United States Marine Corps where he was an Aviation Electronics Technician. He is married and has five children.
"We are delighted to welcome a person of Kelvin's caliber to our staff. He will be a tremendous asset to the sales team," stated Bob Pinner, Wilmington Branch Sales Manager.
CopyPro, Inc. has been providing the technology and expertise needed to help businesses run smoothly and efficiently since 1971. From printer and copier networks, document and business workflow, and IT infrastructure, the highly trained and experienced staff at CopyPro is committed to providing service excellence to every customer. With locations in Greenville and Wilmington, CopyPro provides service to all of eastern North Carolina.