COPYPRO WELCOMES MANDY WALLS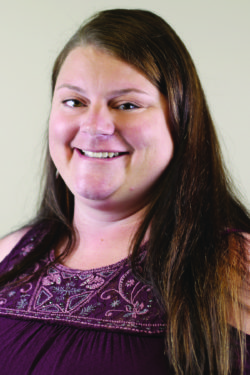 GREENVILLE, N.C. (June 8, 2017) — CopyPro, Inc. is pleased to announce the addition of Mandy Walls as Delivery Coordinator at the company's corporate office in Greenville.
Walls comes to CopyPro with more than four years of experience, having served as Dispatch Supervisor at COECO. She is experienced with e-automate and all aspects of our ERP system. As Delivery Coordinator, Walls' responsibilities will include all communication between our sales department and overall coordination of equipment delivery.
"We are delighted to add a person of Mandy's caliber to our staff. She will be a great asset to the Delivery Logistics team," states Ron McClintock, Director of Aftermarket Services.
Mandy is married to her husband, Justin and has two children, Jayden, age 9 and Brailynn, age 4. They currently reside in Pinetops, NC. She and her family enjoy any outdoor activities and spending time as a family.
CopyPro, Inc. has been providing the technology and expertise needed to help businesses run smoothly and efficiently since 1971. From printer and copier networks, document and business workflow, and IT infrastructure, the highly trained and experienced staff at CopyPro is committed to providing service excellence to every customer. With locations in Greenville and Wilmington, CopyPro provides service to all of eastern North Carolina.