COPYPRO WELCOMES DEBBIE WHEELER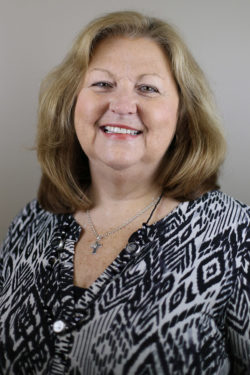 CopyPro, Inc. is pleased to announce the addition of Debbie Wheeler as Controller. She will be assisting with finances and accounting.
Debbie joins CopyPro's management team with more than 37 years of experience in public accounting. She is a Certified Public Accountant (CPA), and prior to joining CopyPro spent 24 years with the firm currently known as Carr, Riggs & Ingram, LLC, CPAs and Advisors, in Greenville, NC. Debbie attended Appalachian State University and received her Bachelor of Science in Business Administration (Accounting) from East Carolina University.
"We are delighted to welcome a person with Debbie's extensive education and experience to our leadership team. She will be a tremendous asset to CopyPro," stated Jason Jones, COO
An active member of the Kiwanis Club of Greater Greenville, Debbie has served in both officer and board member capacities over the last 24 years. The Club focuses on serving the children of Pitt County. Debbie, a native of Roanoke Rapids, lives in Grifton with husband, Eddie. She enjoys spending time with son, Chris and grandson, Everett, and is an active member of Grifton United Methodist Church.