BAILEY CELEBRATES 25 YEARS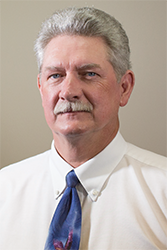 Brent Bailey, IT Field Service Supervisor, celebrates 25 year anniversary with CopyPro.
Brent started his career at CopyPro as a liquid copier tech. He moved to the position of blended technician and then to team leader before moving into his current position as IT Field Service Supervisor. In this role, Brent is responsible for the day-to-day activities of the IT Service Team. The activities of this team ensure that each and every device CopyPro sends out gets connected and integrated into the customer's work environment.
"Brent's extensive knowledge of CopyPro's service department continues to make him a tremendous asset to the team. He is committed to both the company and the customers we serve. We are lucky to have Brent as part of the CopyPro family," stated Richie Creech, Director of Service.
Brent, a native of Craven County, currently lives in Cove City. He has three Associate Degrees in Electronics, Computer Engineering and Networking. Brent is married and enjoys spending his free time hunting and shooting.